ANC lashes out at DA for asking FBI to investigate Ramaphosa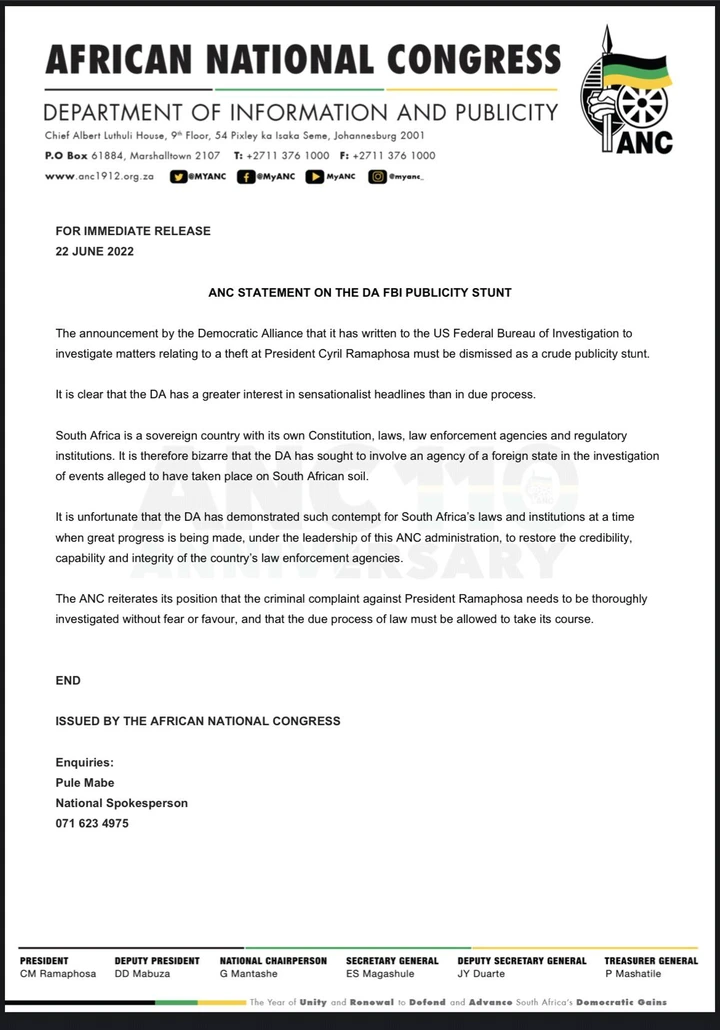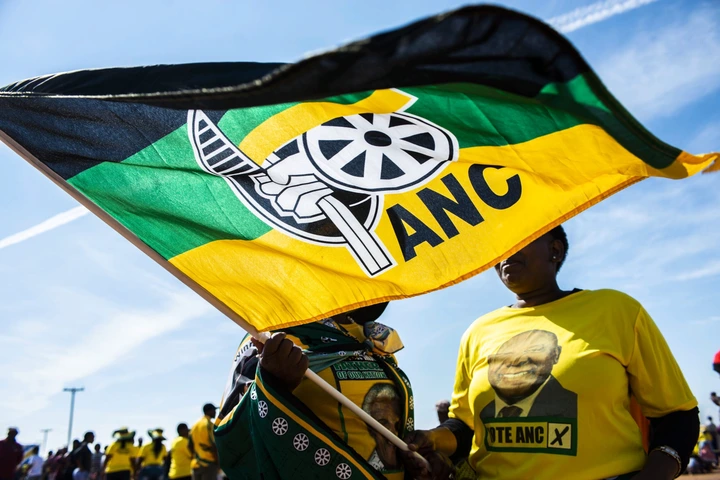 On Tuesday, DA pioneer John Steenhuisen reported that he has moved toward the FBI in the United States to demand that they explore charges of conceivable tax evasion by President Cyril Ramaphosa. This comes after heaps of dollars were supposedly tracked down secret in Ramaphosa's home, a few under sleeping pads and love seats.The decision party has answered Steenhuisen's declaration, calling it an exposure stunt. As per an assertion delivered by the ANC, the DA's declaration should be excused as a "unrefined exposure stunt".
The ANC attacked the DA, saying it's senseless for Steenhuisen and his ideological group to hurry to the FBI when South Africa has its own policing. "It is unusual for the DA to include an organization of the unfamiliar state in the examination of occasions asserted to have occurred in South Africa. The ANC anyway emphasized that the criminal grumbling against Ramaphosa should be totally examined with no apprehension or favor.
Essential advances should be permitted to be continued in the examination, the ANC added.Yet, US DOLLARS were found at the property of the sitting President. Maybe the FBI should research how the dollars came to a sovereign country. In addition, policing in South Africa appear to be resting working on it. The NPA has not given the nation any go-ahead on how the examination is going from their side, neither have the Hawks. We don't really believe in SAPS and NPA. Seems like those South African Agencies are ensnared so they can not mess themselves up. The ANC should simply purge themselves and quit battling for Cyril.
I for one think DA is in good shape since those dollars are from America Steenhuisen said he moved toward the FBI since it was American dollars that were tracked down in the President's home.In the mean time, The Star has announced that it was not just dollars that were tracked down secret in Ramaphosa's home yet in addition Pula notes. The Pilas are supposed to be connected to a 2019 bid, including South Africans to bring down Botswana President, Mokgweetsi Masisi.